(Hong Kong.5 March 2013) The creative works of 20 local animation start-ups were shown in a special premiere at agnès b. Cinema of the Hong Kong Arts Centre today as part of the "1st Animation Start-ups Support Program", organized by the Hong Kong Digital Entertainment Association (HKDEA), co-organized by the Hong Kong Productivity Council (HKPC). The project is funded by the "CreateSmart Initiative" of Create Hong Kong (CreateHK) of the Government of Hong Kong Special Administrative Region (HKSAR).
Officiating guests of the premiere included Mr Wellington Fung, Assistant Head of CreateHK and Secretary-General of the Hong Kong Film Development Council; Mr Gabriel Pang, Chairman of HKDEA; and Mr Leo Lam, Director (Business Innovation) of HKPC. The Support Program aims to strengthen the technical skills of animation start-ups through provision of resources and professional mentorship support, and help  the participating animation start-ups find new business opportunities through promotion on various channels.
Mr Pang said: "The program was well received by both new animation start-ups and veteran industry practitioners. These local new companies are always strong in creativity and technically competent. This program can support them in producing their original animations and their future development. We will nominate their works to international contests and promote them through various channels, in order to reach out for new opportunities."
Mr Lam said: "HKPC is committed to supporting local SME and promoting the development of the creative industries. This Program provides an excellent platform to nurture and promote aspiring start-ups, supporting their business development. Earlier, we have also set up a one-stop support centre, SME One, to offer information of support schemes of the Hong Kong and Mainland governments, and consultation services for SMEs."
Designed for animation companies set up for not more than four years and with no more than eight full-time staff, the Support Program received more than 60 applications. Out of which, online casino 20 were selected after thorough deliberation by a vetting committee comprising industry professionals. The Support Program provided each selected company a subsidy of up to HK$80,000 for the production of a three-minute animation with storyline. The companies also benefited from a mentorship program with animation heavyweights offering technical training and guidance on business development.
The final productions of these animation companies under the Support Program will be shown on local TV, the Internet and major events such as the Hong Kong International Film & TV Market (FILMART) in 2013. In addition, they will be nominated to participate in international digital entertainment contests, such as the "DigiCon6 Awards" organized by Japanese broadcaster Tokyo Broadcasting System (TBS) Television and China International (KingBonn) New Media Shorts Awards during the China International Cultural & Creative Industry Expo held in May each year, with an aim to creating more exposure for the selected animation companies to help them find potential clients and explore new business opportunities.
List of Participating Companies of "1st Animation Start-ups Support Program" (In Alphabetical Order)
| | |
| --- | --- |
| Animotion Studio Limited | MicA Digital Limited |
| Axis Studio Limited | minimind studio limited |
| Be Bloom | Morph Workshop |
| Bighead Animation | NOVA Studio |
| Born to Entertain Studio | NUWK Studio |
| BUBBLEWRAP | Passion Frame |
| Current Creative Limited | Penguin Lab Limited |
| DejaVu Creative | Flamesquads Creative Limited |
| Heart Pictures Studio | tinyWork |
| Intoxic Studio Limited | Treehouse Studio |
List of Mentors of Mentorship Program
| | |
| --- | --- |
| Mentors | |
| Mathew Chow | Managing Director, Simage Animation & Media Ltd |
| Neco Lo | Member, Hong Kong Animation Filmmaker Society |
| Naveen Ma | Lecturer, Hong Kong Design Institute |
| Alan Wan | CEO, Anitime Animation Studio |
| Eddy Wong | Director, Menfond Electronic Art & Computer Design Company Ltd. |
| Toe Yuen | Director of "My Life as McDull" and "McDull, Prince de la Bun" |
| Christopher Thomas | sound specialist |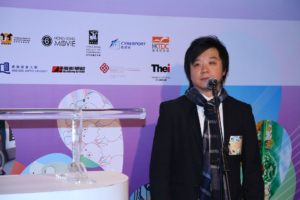 Photo 1: Mr. Gabriel Pang, chairman of HKDEA, delivered speech at the premiere, and expressed thanks to all the supporting organizations of the event.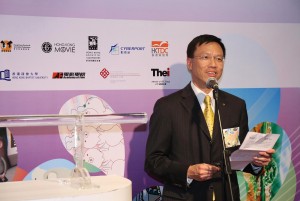 Photo 2: Mr. Leo Lam, Director (Business Innovation) spoke at the premiere and encouraged all start-ups to trace after their goal, driving the development of local cultural industry ahead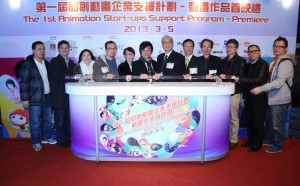 Photo 3: Organizer and guests unveiled the 1st Animation Start-ups Support Program which stand as a milestone in the local original animation industry
(Left:Mr. Jack Lai, Director, HK Game Industry Association、Mr. Alan Wan, Director, HK Comic and Animation Federation, ASSP vetting member and mentor、Ms. Anna Kan, Director, AMP4, ASSP vetting member、Toe Yuen, Famous animation movie director, ASSP mentor、Ms.Alice Mak Ka Pik, Famous Children Caricaturist and McDull Founder、Mr. Gabriel Pang, HKDEA、Mr.Wellington Fung, Head of Film Development Fund, CreateHK、Mr. Leo Lam, Director,HKPC、Mr.Neco Lo, Founder, Hong Kong Animation Filmmaker Society, ASSP vetting member and mentor、Dr. Toby Chan, Chairman, Asian Licensing Association、Mr.Tommy Li, Famous Designer, and rep of HK Design Association、Mr.Winson Ma, Famous designer and figurine artist, past-chairman of HK Society of Illustrators)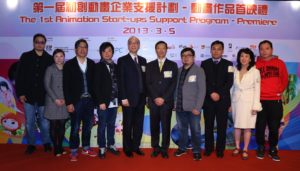 Photo 4: The media came with enthusiastic support to the 1st Animation Start-ups Support Program. Representative from each media took photo with the organizer and co-organizers
(Left: Mr. Mark Lam, GCVisual of Director、Ms.Jacqueline Chong, Chief Marketing Officer, HK Movie、Mr.Simon Kwan, Popcorn TV, Now、Mr. Gabriel Pang, HKDEA、Mr.Wellington Fung, Head of Film Development Fund, CreateHK、Mr. Leo Lam, Director,HKPC、Mr.Alan Lee, Producer, RTHK、Mr.Philp H.Y.Chow, Mrs. Yvonne Law, Deloitte, (CSI vetting member) , Mr. Tomy Wai, Famous Composer and record producer,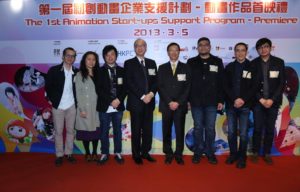 Photo 5: All volunteer members of the judging panel took a group photo with organizer and co-organizers.
(Left: Mr.Eddy Hui, Thei, ASSP vetting member and mentor、Ms.Teresa Kwong, HK Arts Centre, ASSP vetting member、Mr. Gabriel Pang, HKDEA、Mr.Wellington Fung, Head of Film Development Fund, CreateHK、Mr. Leo Lam, Director,HKPC、Mr.Naveen Ma, HK Design Institute, ASSP vetting member and mentor、Mr. Anthony Lee, HK Polytechnic U, ASSP vetting member、Matthew Chow, Simage Animation), ASSP vetting member and mentor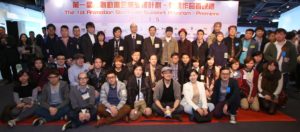 Photo 6: Representatives from the 20 selected animation companies joined the organizer and co-organizers to reveal the new edge of local creative culture and share the joy of achievement